Therapy Dog Workshop: Answering Your Questions
Group Class or Private Mentoring
Instructor: Elizabeth M. Simpson, B.Sc., M.Sc., Ph.D.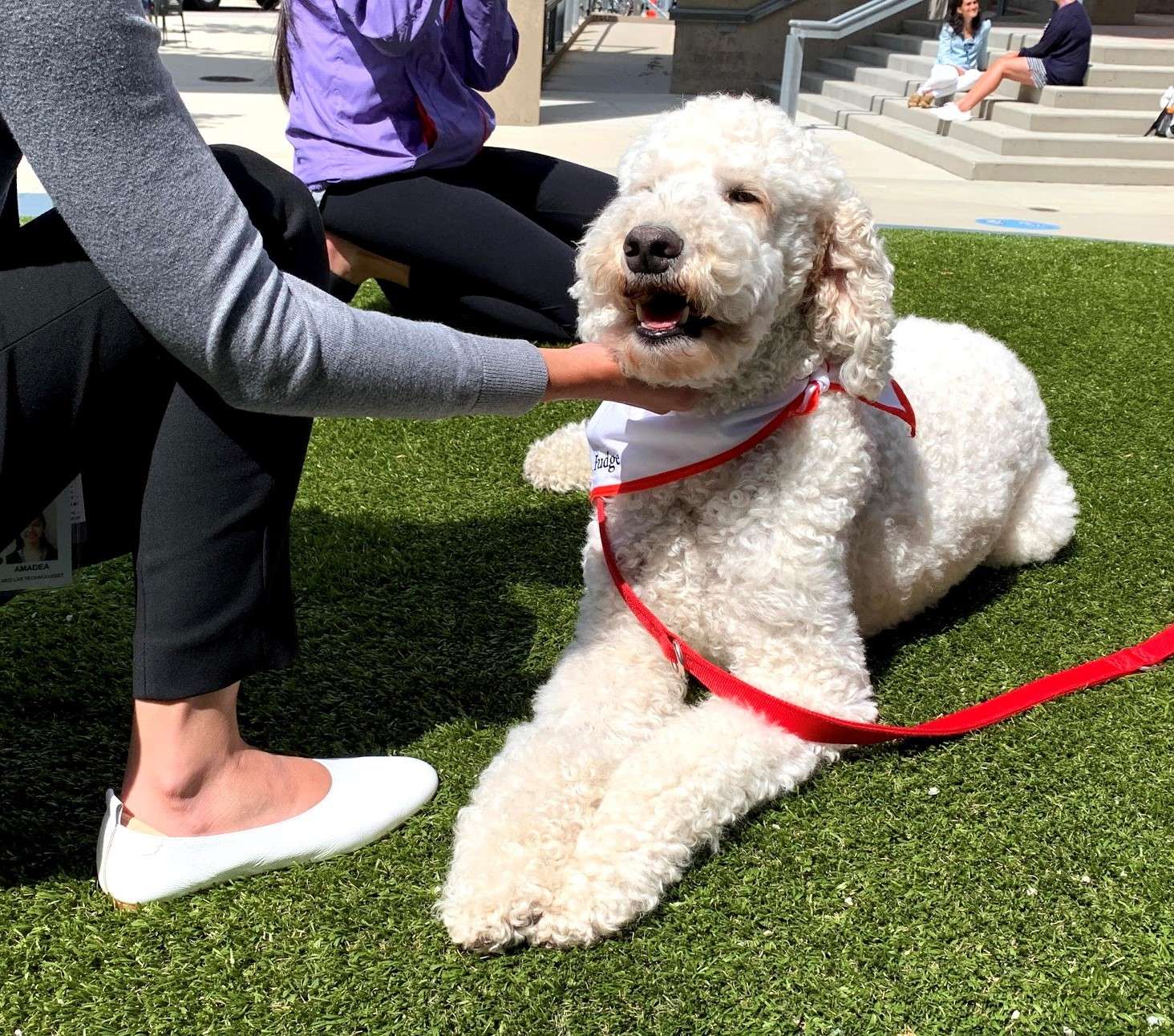 Ever thought you and your dog might become a Therapy Dog Team? Perhaps you can brighten the life of seniors in a Care Facility or children in the BC Children's Hospital? The Therapy Dog Workshop is a single 1-hour class for you and your dog. It is designed to answer your questions about if, and how, you and your dog may become a therapy dog team.
Your instructor is an experienced Therapy Dog Specialist. Currently she, and her dog Fudge, volunteer with both the St. John Ambulance and BC Children's & Women Hospitals Therapy Dog Programs https://www.dogsmart.ca/Elizabeth_Simpson.html.Topics will include: What is a therapy versus service dog? What time commitment is required? and How do I join a volunteer organization? Time will be given to address your questions. Finally, how to work with your dog on one important therapy skill, using positive reinforcement training, will be presented.
Typical group class: 1 Class | 60 Minutes | Friday starting at 6:15 pm or 7:30 pm
Typical private mentoring: 1 Class | 60 Minutes | Flexible days and times
Prerequisites
There are no dog age or training prerequisites, except that you think you and your dog have Therapy Dog potential.
Please equip your dog with a flat buckle or clip collar, or harness, and an approximately 6-foot
leash. Collars, including pinch, choke, martingale, and shock, as well as retractable-leashes are not permitted.
Important Note: One-week notice prior to the date of the class/private mentoring is required for
cancellation or refund. Dates and times of classes are subject to change.
Contact Us:
Call DOGSmart at 604 267-9500. For classes visit our web site for more information and to check
timing and availability www.dogsmart.ca/. For specific information and private mentoring, email
the instructor