Charitable Causes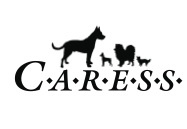 It all started in Hong Kong with a little Yorkshire terrier named Wanda. She was scheduled for euthanasia. The vet picked her up and looked into her brown eyes,and saw her spirited desire to live and said "not today." Wanda lived not only another day but with the help of two women she made the long trip to Canada into an experienced foster home. After a few weeks, a lovely woman adopted Wanda. And because of Wanda, C.A.R.E.S.S was born.
Our goals at C.A.R.E.S.S are: 
to help you choose the perfect companion animal for you and your family.
to assist you after adopting or purchasing a new to you dog or cat through education and training.
help you find solutions to questions or problems about your pet through the use of our many resources.
to help re-home companion animals should that be your choice.
Since 1996 C.A.R.E.S.S has re-homed several hundred dogs and cats, even a budgie.  We are a one-stop resource for a wide variety of animal related topics and we are here to help you.

If you have any questions regarding our services or would be interested in becoming a foster mom or dad please email us at .

C.A.R.E.S.S. is a provincially registered Society and a federally recognized non-profit.  Since we are not a shelter we rely on good foster homes until the dog or cat in our care can he re homed.  C.A.R.E.S.S pays for veterinary care, supplies, food, collar, leash, toys and training classes for all animals (especially dogs) in foster care.


To Donate:  We accept Visa, MasterCard and Debit
Other notable causes we are proud to support:
Network for Animals:  "Our primary focus is spaying and neutering. There are many groups dealing with adoptions. We can provide referral numbers for services that are already in place. We can assist most efficiently by concentrating on reducing the numbers of unwanted animals needing homes".

Citizens Pet Population Control Society